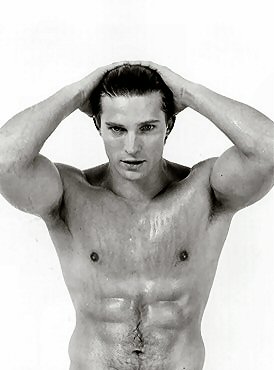 Born in Indianapolis, IN, Jack Stephen Burton is best known as "Jason Morgan" on television soap opera General Hospital. He joined the cast in 1991 and in 1998 won a Daytime Emmy as Best Supporting Actor.  Burton also appeared in the role of "Jason Morgan" for one season of General Hospital:  Night Shift.
Before General Hospital, Burton played "Chris Fuller" in the comedy series Out of This World.  He is also the voice of "Cloud Strife" in the Final Fantasy video game series.
Steve Burton is one of many male celebrities who was on the cover of Playgirl Magazine with lots of sexy photos inside.