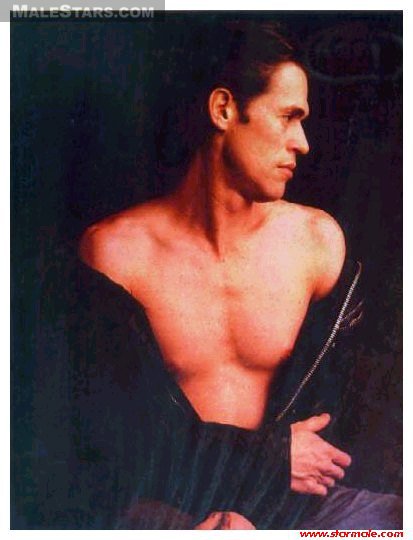 Classically handsome Willem Dafoe
Willem Dafoe was born in small town Appleton, WI and was a drama major at the University of Wisconsin.  Leaving before he graduated, Dafoe joined a new avant-garde group called Theatre X and toured with the group for four years in the US and Europe.  His made his film debut as the star of Loveless and appeared in several more films before his breakthrough role as "Sergeant Elias" in Platoon. Other feature films Defoe has been associated with are Clear and Present Danger, starring Harrison Ford, the Academy Award winning  film The English Patient with Ralph Fiennes,  Once Upon A Time In Mexico with Antonio Banderas and Johnny Depp, as Christ in The Last Temptation of Christ and as "Green Goblin/Norman Osborn" in three Spiderman films.  He recently starred in Miral and A Woman to be released in 2010.
Willem Dafoe said:  "Casting people feel that they have to get someone who looks a certain way, and I think that the jury is still out whether people find me attractive or not."  Take a look at the picture above and decide for yourself.