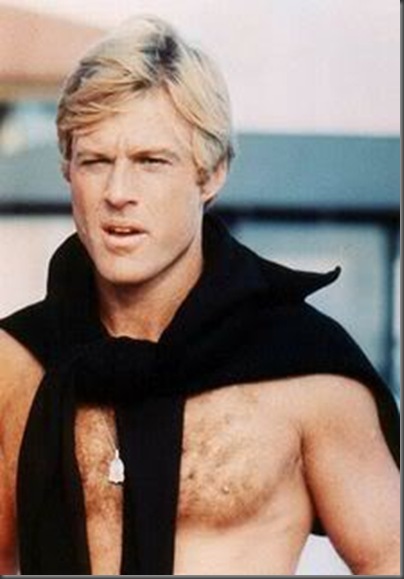 The Electric Horseman rides Shirtless
Charles Robert Redford, Jr. was born in Santa Monica, CA and became one of the most famous actors, directors, environmentalists and philanthropists of Hollywood fame.  After starting out on the small screen and later on Broadway, Robert Redford made his big-screen debut in War Hunt.  Next he played bi-sexual "Wade Lewis" in Inside Daisy Clover opposite Natalie Wood.  He went on to do so many great films, among them, Ordinary People, Barefoot in the Park with Jane Fonda, Butch Cassidy and the Sundance Kid with Paul Newman, Jeremiah Johnson, The Sting, The Way We Were, The Great Gatsby,  The Electric Horseman, Sneakers, A River Runs Through It, Up Close & Personal, and The Horse Whisperer.
Robert Redford has won and/or been nominated for 38 awards as Best Actor and Director.  He also won the Lifetime Achievement Award in 2002.
Redford once said:  "All my life I've been dogged by guilt because I feel there is this difference between the way I look and the way I feel inside".  Well, I say  if the way you feel inside is as good as you look outside you have nothing to feel guilty about.