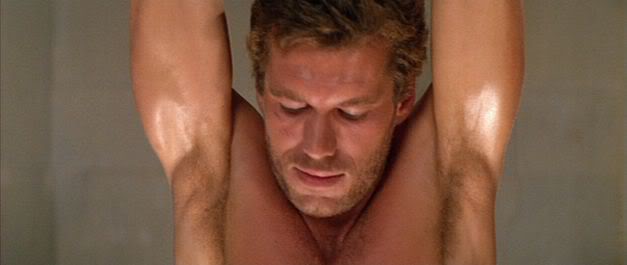 What a sexy predicament
Brent Huss broke into show business with an untitled role in the 1976 re-make of King Kong which starred Jeff Bridges.  Since that time he has appeared in several films and television series episodes including,  Hollywood Confidential,  Scorpio One, Hitman's Run, Glass Trap, Pensacola:  Wings of Gold, Black Scorpion, The West Wing and Lucky.
Brent Huff was also one of the top male models of the 1980s with worldwide print campaigns for Versace, Armani, Calvin Klein and L&M cigarettes.