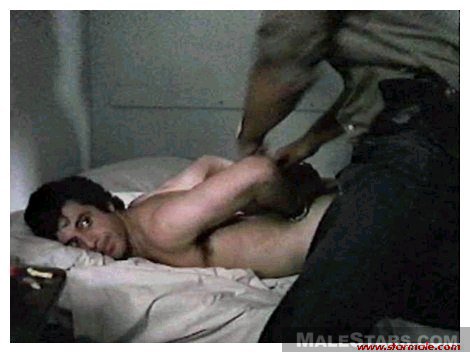 Looks like Al Pacino has been a bad boy!
Alfredo James Pacino, born in the Bronx, NY is one of the greatest actors in film history.  Relatively unknown at the time, he was cast by Francis Ford Coppola in the role of "Michael Corleone" in the first of the Godfather films and continued the role in Godfather II and Godfather III. He has appeared in so many great films.  Among them are:  Serpico, Dog Day Afternoon, Scarface, Dick Tracy, Scent of a Woman, Donnie Brasco, the TV miniseries Angels in America, Ocean's Thirteen and more.
Pacino won an Oscar for his role in Scent of a Woman and was nominated for another seven Oscars.  He won both an Emmy and Golden Globe Award for Angels in America. He also won a Golden Globe Award for Scent of a Woman and Serpico and received nine more Golden Globe nominations.
When Al Pacino was asked what a movie of his life would be called and who would play him he said, "It would be called the' Dustin Hoffman Story'.   When we were starting out Robert De Niro, me and Hoffman were always sort of mixed up.  People mistook us for each other."  Well, there is absolutely no mistaking any of you now.