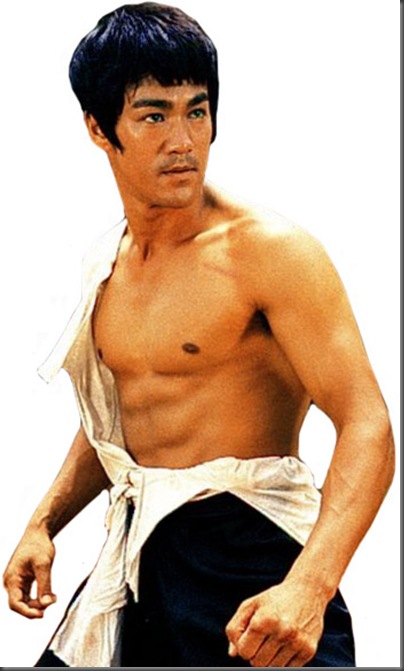 Bruce Lee's Shirtless and Buff
Bruce Lee was born Lee Jun Fan in San Francisco, CA and raised in Hong Kong until his late teens. Lee is considered to be the most influential martial artists of the 20th century and was named by Time Magazine as one of the 100 most influential people of the 20th century.  Lee is best known in the US for him martial arts films The Big Boss, Fist of Fury, Way of the Dragon, Enter the Dragon and The Game of Death.
Bruce Lee is quoted as saying:  "I have always been a martial artist by choice, an actor by profession, but above all, am actualizing myself to be an artist of life".