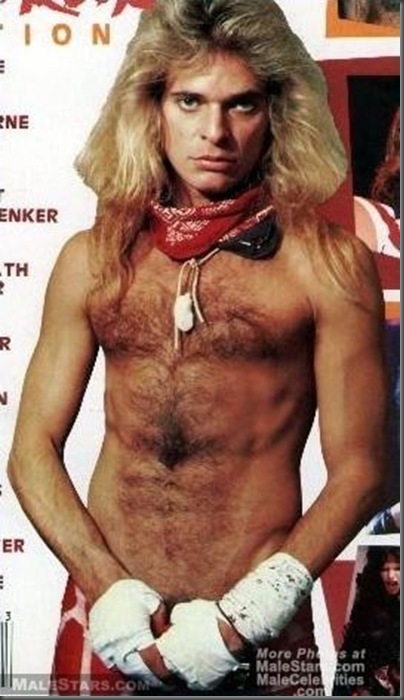 "Pretty Woman" with a hairy chest?  Nope.  David Lee Roth Shirtless!
David Lee Roth, original lead singer of Van Halen, was born in Bloomington, IN.  Roth appeared with the band from the late 70's to the mid-1980's. During this time, Van Halen's albums reached Diamond, and multi-Platinum status and their concerts were huge sellouts. After leaving the band in 1985 Roth rejoined in 2007 for a North American tour that was the highest grossing tour in the band's history.
David Lee Roth, known for his overblown and outrageous on- and off-stage behavior, was described by the Rolling Stone Record Guide Vol. 2 as "the most obnoxious singer in human history, an achievement notable in the face of long tradition and heavy competition".
According to David Lee Roth:  "I don't get all the women that I want…I get all the women that want me."  Overblown?  Outrageous?  Exactly!