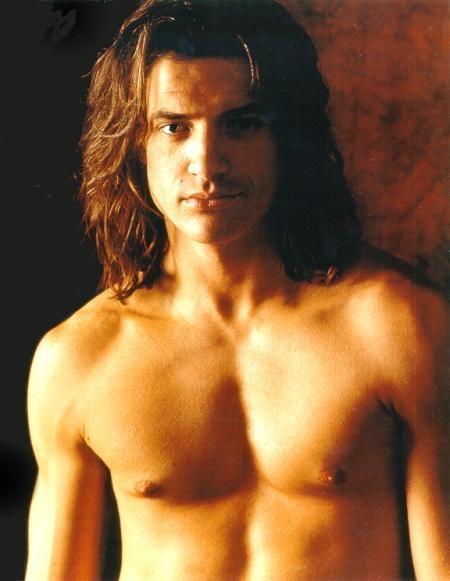 Him George.  Him Gorgeous.  Him Hunk.
He is Brendan James Fraser and he was born in Indianapolis, IN.  Brendan Fraser's first major film role was as "Link" in Encino Man, followed by the starring role in School Ties with Matt Damon, Ben Affleck, and Chris O'Connell.  He co-starred with Adam Sandler in Airheads and with Viggo Mortensen and Ashley Judd in The Passion of Darkly Noon.  Fraser's big breakthrough came when he starred in the comedy film George of the Jungle which lead to other comedies such as Blast from the Past, Bedazzled and Monkeybone.  He had his greatest commercial hit in the starring role of The Mummy and The Mummy Returns.
According to Brendan Fraser, "You do a movie, Hollywood loves you for a while.  They love you, they love you, they love you until…oh, they love someone else now.  It's not cyclical, it's…it's ficklical!