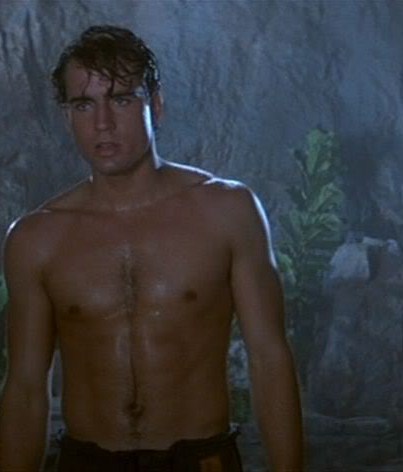 Click Here To See Jason Patric Nude
Jason Patric Miller, Jr. was born in Queen, NY.  He is the grandson of actor/comedian Jackie Gleason who was his mother's father.  He first appeared in a made-for-TV film called Toughlove starring Lee Remick and Bruce Dern.  He was cast next in Solarbabies and then the lead role in The Lost Boys which also starred Corey Haim, Corey Feldman and Kiefer Sutherland.  He is well known for his role as "Officer Alex Shaw" in Speed 2:  Cruise Control opposite Sandra Bullock, and as "James Bowie" in The Alamo with Dennis Quaid and Billy Bob Thornton.  His most current film is The Losers with Jeffrey Dean Morgan in the lead role.
According to Jason Patric, "We all want to be loved.  If we can't find love in a relationship we try to find it in our work.  No matter how many of your relationships go sour, no one's every going to give up on relationships."  Amen to that!