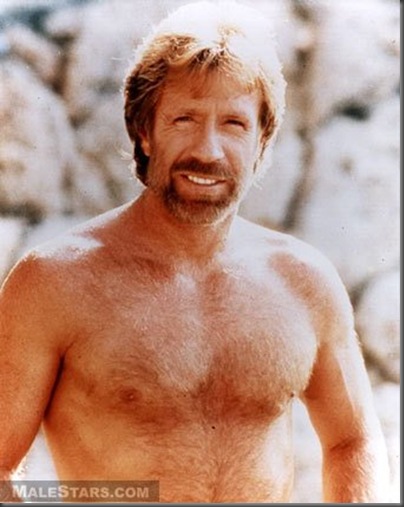 Chuck Norris- good guy gone shirtless
Carlos Ray "Chuck" Norris was born in Ryan, OK.  After a tour of duty in Korea he became interested in the martial arts.  Eventually he became a karate instructor and ran several martial-arts schools.
Chuck Norris made his acting debut in an uncredited role in a Dean Martin film titled The Wrecking Crew.  He went on to do two Delta Force films in the role of "Maj. Scott McCoy" and three Missing in Action films as "Colonel James Braddock".  The television series Walker, Texas Ranger, with Norris playing "Cordell Walker" ran for a very successful nine seasons.
Holder of a black belt in the Asian martial art of Tang Soo Do, Chuck Norris says, "I don't initiate violence, I retaliate".  That would be a good thing to keep in mind!