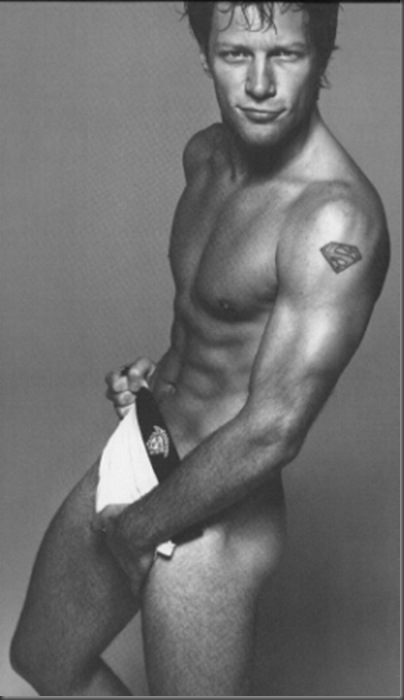 Nude Bon Jovi is a Blaze of Glory
Bon Jovi was born John Francis Bongiovi, Jr in Perth Amboy, NJ. He is best known as the lead singer and founder of the band Bon Jovi.  He has 11 studio albums to his credit with the latest one, The Circle, released in the US in November, 2009 and debuting at number one in the Billboard 200.
Although primarily known for his music career, Bon Jovi has made guest appearances on several television series including Sex and the City, Ally McBeal and The West Wing.  Film credits include Little City, U-571, Pay It Forward, Cry Wolf and National Lampoon's Pucked.
Bon Jovi said:  "This is the way I look at sex scenes:  I have basically been doing them for a living for years.  Trying to seduce an audience is the basis of rock 'n roll, and if I may say so, I'm pretty good at it."  We couldn't agree more!