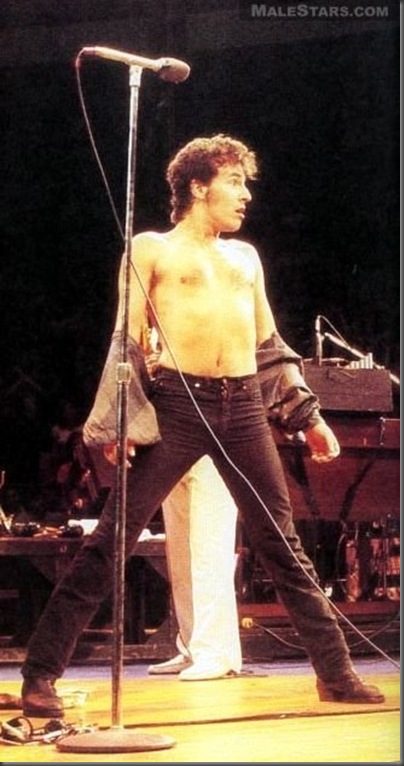 The Boss is losing his shirt
Bruce Springsteen was born Bruce Frederick Joseph Springsteen in Long Branch, NJ and is a world famous and well loved musician.  His breakthrough album, Born to Run was a critical and commercial success.  His second successful album, Born in the U. S. A. sold 15 million copies in the U. S. alone.  The album produced 7 top ten singles and is one of the best-selling albums of all time.
Springsteen has won many awards for his music.  Among them are:  an Academy Award  and a Golden Globe Award for Best Original Song, Streets of Philadelphia, an Emmy Award for the HBO special Bruce Springsteen & the E Street Band:  Live in New York City, and 19 Grammy Awards.  He has been inducted in the Rock and Roll Hall of Fame, the Songwriters Hall of Fame, and the New Jersey Hall of Fame.  The song Born To Run was named "the unofficial youth anthem of New Jersey" by the New Jersey state legislature.  Springsteen considered this ironic in view of the fact that the song is about leaving New Jersey.
Bruce Springsteen says, "When I was growing up there were two things that were unpopular in my house.  One was me, and the other was my guitar."  Bet that's changed now!