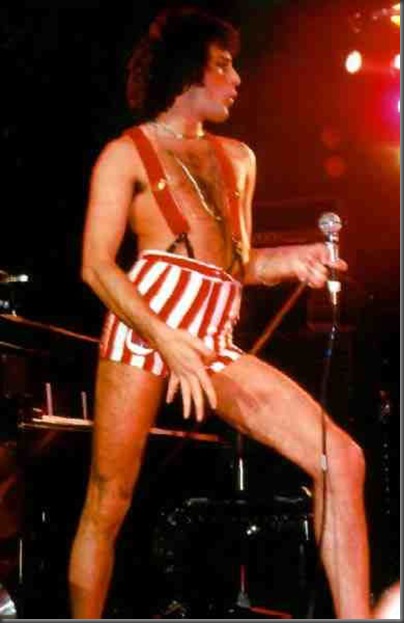 Freddie Mercury King of Queen
Freddie Mercury, born Farrokh Bulsara in Stone Town, Zanzibar, was the lead singer in the band Queen.  He had a wide vocal range able to go from bass to tenor to high-pitched perfect coloratura.  He was described by a writer for British magazine The Spectator as "a performer out to tease, shock and ultimately charm his audience with various extravagant versions of himself".
Mercury was also a talented songwriter and wrote ten of the seventeen songs on Queen's Greatest Hits album.  He used a wide variety of genres in his songwriting including rockabilly, progressive rock, heavy metal, gospel and disco.  One of his most celebrated performances with Queen was during the Live Aid concert in 1985.  The 72,000 audience members participated by clapping, singing and swaying in unison.
Freddie Mercury, who once described himself as being "gay as a daffodil" died of AIDS in 1991.  In 1992 Queen founded The Mercury Phoenix Trust which has since raised millions for many different AIDS charities.  Queen also organized The Freddie Mercury Tribute Concert for AIDS Awareness the same year.  The concert was live to 76 countries and had an estimated viewing audience of 1 billion people.