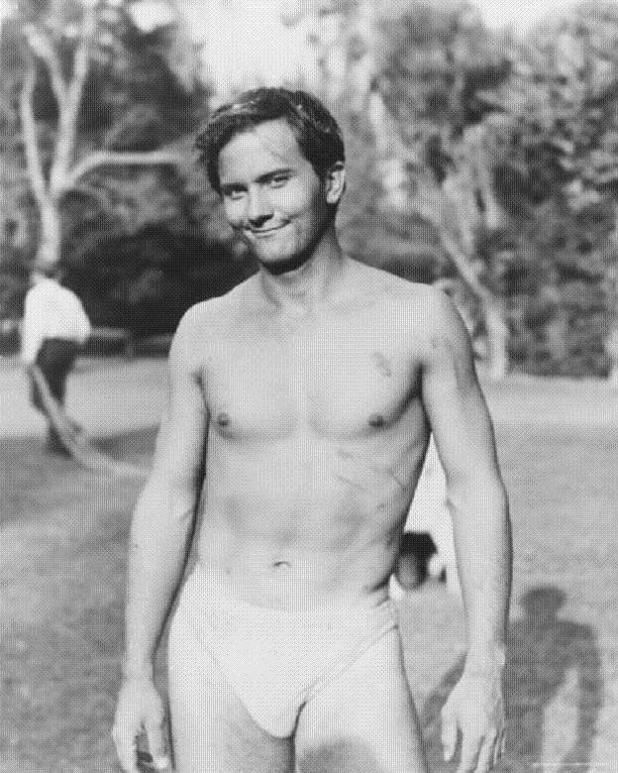 Pat Boone not leaving much to the imagination
Charles Eugene Boone was born in Jacksonville, FL and claims relationship to pioneer Daniel Boone.  He had a successful singing career in the 1950s and early 1960 with album sales exceeding 45 million.  In addition to his singing, he pursued an acting career making more than a dozen films and hosting the network television show The Pat Boone Chevy Show.  Most of Boone's hit singles were covers of other R&B artists.  He put his own spin on songs such as Ain't That a Shame originally released by Fats Domino, Tutti Frutti and Long Tall Sally by Little Richard, and I Almost Lost My Mind by Ivory Joe Hunter.
Boone's first film was Bernardine followed by April Love co-starring Shirley Jones, State Fair opposite popular singer Bobby Darin, and Journey to the Center of the Earth.
in the late 90s Boone released an album titled In a Metal Mood: No More Mr. Nice Guy.  The album was a collection of heavy metal music previously recorded by heavy metal artists like Judas Priest, Van Halen, Alice Cooper, Guns N'Roses, Ozzy Osbourne and Led Zeppelin.  His album cover showed him wearing only a leather vest.  In an attempt to promote the album he appeared at the American Music Awards dressed in black leather causing his dismissal from Gospel America a Trinity Broadcasting Network TV show.