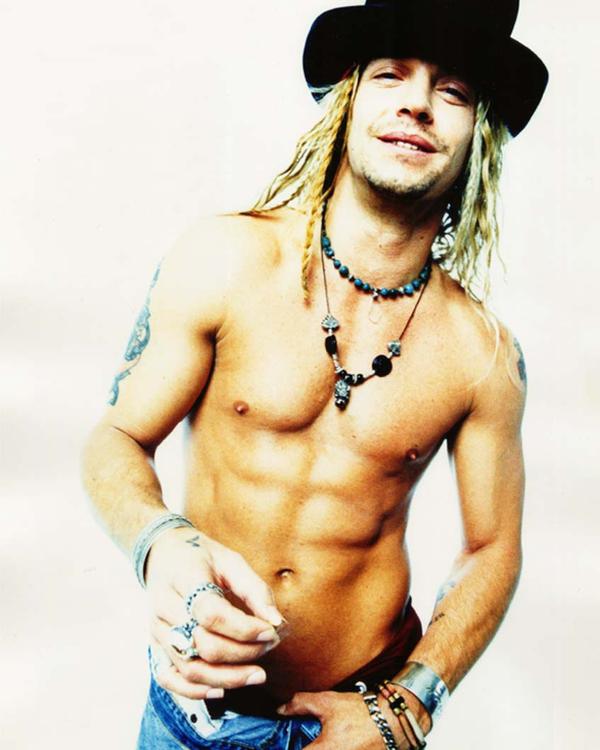 Bret Michaels showing off his blond locks, tattoos his six pack
Bret Michael Sychak, lead singer of metal band Poison, was born in Butler, PA.  Poison and bands like it were called glam metal or hair metal because of the penchant of band members to have their long hair in a backcombed style.  Poison was one of the 80's biggest metal bands in the world having several multi-million selling albums including Look What the Cat Dragged In, Open Up and Say…Ahh!,  Power to the People and Poison'd!.  Michaels also released five solo albums:  A Letter from Death Row, Ballads, Blues & Stories, Songs of Life, Freedom of Sound and Rock My World. He was featured on the reality show Rock of Love for three seasons.  Twenty-five girls competed for a chance to spend time with Michaels on a "date"
Together with actor Charlie Sheen, Bret Michaels established a film production company called Sheen/Michaels Entertainmant.  The company produced the movies A Letter from Death Row, No Code of Conduct, which starred Sheen, Free Money starring Marlon Brando and Mira Sorvino and a surfer movie call In God's Hands.