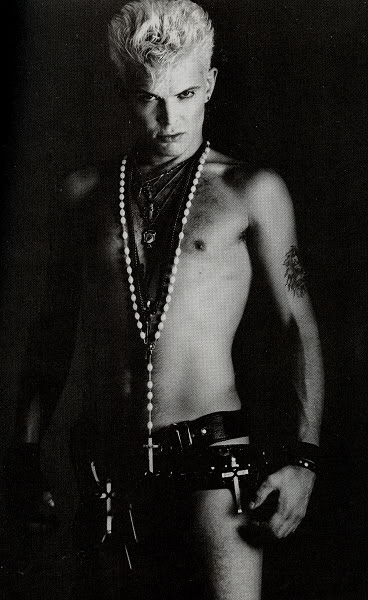 Is this purely sexy, or what?
William Michael Albert Broad, born in Stanmore, Middlesex, England, is a hard rock, punk rock, post-punk, New Wave performer.  Billy Idol was an extreme fan of The Sex Pistols and followed them to every performance.  He then joined Siouxsie and the Banshees, quit and Chelsea as a guitarist.  Later, Idol and his bandmate Tony James quit Chelsea and co-founded Generation X.  Idol became the lead singer of the band.  He and Generation X became a big success in England and, in an effort to gain the attention of American audiences, his hit single "Dancing with Myself" was released in the US.
In a career that has spanned more than three decades Billy Idol has maintained a great amount of success and a large following of loyal fans.