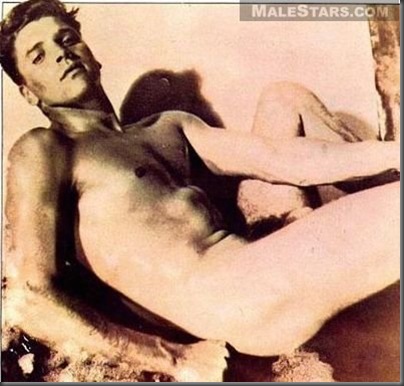 Burt Lancaster posing nude as a male model
Burton Stephen Lancaster, born in New York City, was known for his distinct smile which earned him the nickname "Teeth".
Lancaster appeared in over 80 films, among them, From Here to Eternity, the film that won Frank Sinatra an Oscar as Best Supporting Actor, Come Back, Little Sheba, The Rainmaker opposite Katherine Hepburn, Sweet Smell of Success with Tony Curtis, as the title character in Elmer Gantry which won him an Oscar, as "Robert Franklin Strout"  in the biographical film Birdman of Alcatraz and dozens more.
Burt Lancaster said, "Tits and sand – that's what we used to call sex and violence in Hollywood."  Well, hell's bells, now they just call it sex and violence.