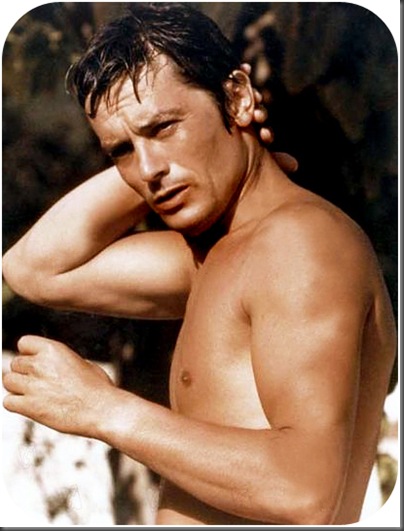 French actor Alain Delon is handsome and shirtless
Alain Delon was born Alain Fabien Maurice Marcel Delon in Sceaux, France and was compared to the American actor James Dean.  While many of his films were made and released in his home country, he did several films in the US.  Among them are Once a Thief, Lost Command, Texas Across the River, and The Talented Mr. Ripley.
Alain Delon once said:  "I like to be loved like I love myself."  Well, Alain, we'll sure give it a try.