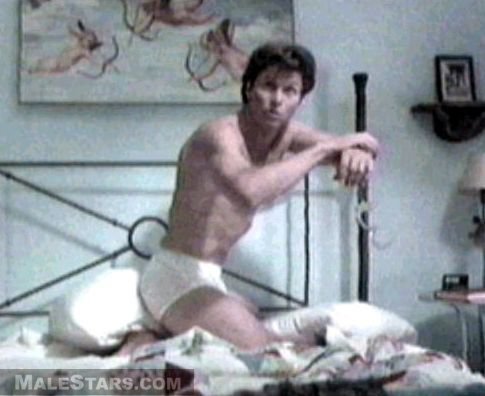 A shirtless Tim Daly kneeling in bed
James Timothy Daly was born in New York City and is the brother of Cagney & Lacey star Tyne Daly. Tim Daly started out guest starring on many television series episodes and was a featured actor in several films before getting the role of "Joe Montgomery" in the very popular series Wings. He  remained with the show for the eight seasons it ran.  He starred as "Mike Anderson" in the TV mini-series Storm of the Century and as "Dan White" in the TV film Execution of Justice. Daly has also done the voice of "Superman/Clark Kent" in the animated series Superman, the TV film The Batman Superman Movie and the video game Superman:  Shadow of Apokolips. He played "Richard Kimble" in the short-lived reprisal of the series The Fugitive and "J. T. Dolan on The Sopranos.  Daly is currently part of the cast of the Grey's Anatomy spin-off Private Practice as "Dr. Pete Wilder".
Commenting on his Superman animated role Tim Daly said, "I look great as Superman.  I am so buff".  And heroic  too.  It's not all about looks, you know.