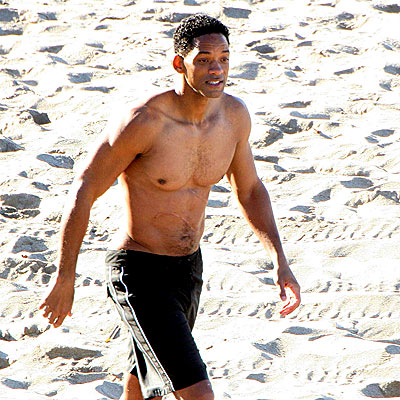 Will Smith is such a great sight
The Fresh Prince of Bel-Air was born Willard Christopher Smith, Jr in Wynnefield, PA.  Newsweek magazine said he is the "Most powerful actor on the planet".  During the time he played "William 'Will' Smith on Fresh Prince, he also starred in the film Six Degrees of Separation.  His film career was firmly established with his success in the action movie Bad Boys.  After Bad Boys came Independence Day, Men in Black, and the sequel Men In Black II, Ali, Bad Boys II, I, Robot, Hitch, The Pursuit of Happyness, I Am Legend, Hancock and Seven Pounds. Smith was nominated for an Oscars for his work in The Pursuit of Happyness and Ali, and four Golden Globe Awards.
In addition to his acting career, Smith also had success in the music field, winning several Grammy Awards.  One of the Grammy Awards was the first to ever be given in the Rap Category.
Will Smith once said, "Give me a problem, I'll give you a solution.  I just love living.  That's a feeling you can't fake.  I'm glad every single day.  I think that even the camera can feel that I'm a happy man."   It's true.  Watching Will Smith just makes you feel good.