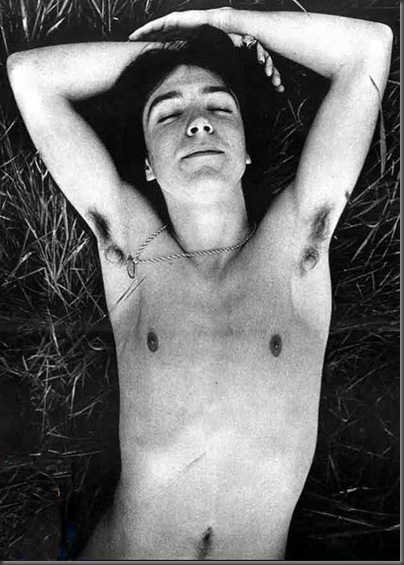 David Cassidy Shirtless in the Grass
David Bruce Cassidy entered the world in New York City.  Most likely, he will always be associated with his role as "Keith Partridge" in the popular TV series The Partridge Family. At first, the show's creator and producers didn't care whether he could sing or not.  They just felt his "boy-next-door" good looks would guarantee the success of the show.  However, after hearing Cassidy sing they promoted him to lead singer for the show's recordings.  There were 13 "Partridge Family" albums released and Cassidy released 19 solo albums, the latest being "David Cassidy Part II – The Remix, which came out in 2007.
David Cassidy hated the "bubblegum pop" music style of The Partridge Family and wanted to be taken seriously as a hard rock musician.  In an effort to rid himself of the "squeaky-clean Keith Partridge" image he gave an interview to Rolling Stone about his active sex life and former drug use.  The article caused a considerable controversy because a large percentage of the show's viewers were children.  At this point Cassidy left the show and concentrated on recording and songwriting.