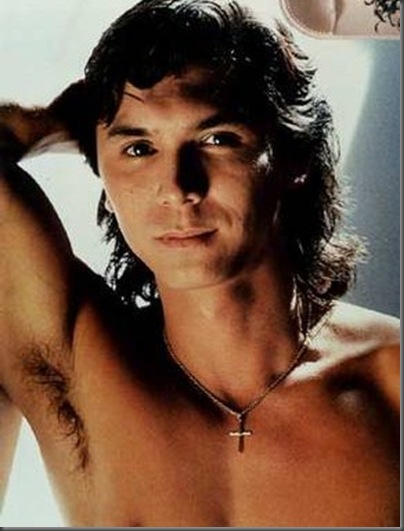 How sexy is this shirtless picture of Lou Diamond Phillips?!
Lou Diamond Phillips was born Lou Diamond Upchurch at the Subic Bay Naval Station in the Philippines.  He is of Spanish, Scotch/Irish, Chinese, Filipino, Hawaiian and Cherokee ancestry.  That combination certainly turned out one handsome hunk!
Diamond's big cinematic break came when he got the role of Ritchie Valens in the film La Bamba.  He was nominated for a Golden Globe for Best Performance by an Actor in a Supporting Role in the film Stand and Deliver and a Tony nomination for his leading role in the Broadway Revival of  The King and I.
According to Lou Diamond Phillips "The only power an actor has is the ability to say "No."  Fortunately, it seems he also knew when to say Yes.