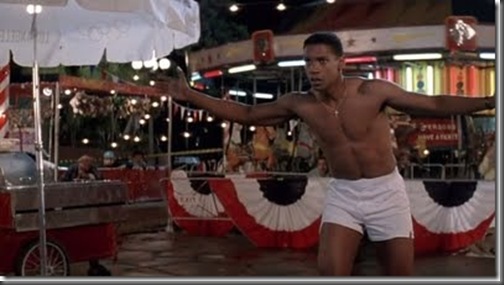 Denzel Washington so sexy showing some skin
Born in Mt. Vernon, NY, Denzel Hayes Washington, Jr  began his acting career with small roles in made-for-TV movies and then landed the role of "Dr. Phillip Chandler" in the medical series St. Elsewhere, which he played for six years.  He then played the part of "Pvt. Trip" in the film Glory which won him both an Academy Award and a Golden Globe Award for Best Supporting Actor.  Washington also won an Academy Award for Best Performance by an Actor as "Rubin 'Hurricane' Carter in The Hurricane and a Golden Globe Best Actor Award as "Alonzo" in Training Day.
Some of Denzel Washington's most memorable films are The Pelican Brief, Philadelphia, The Siege, The Manchurian Candidate, and American Gangster.  His most current film is The Taking of Pelham 1 2 3, co-starring John Travolta.
Denzel Washington stated, "I remain thankful for the gifts that I've been given and I try to use them in a good way, in a positive way."  Well, it certainly seems you have realized your goal.