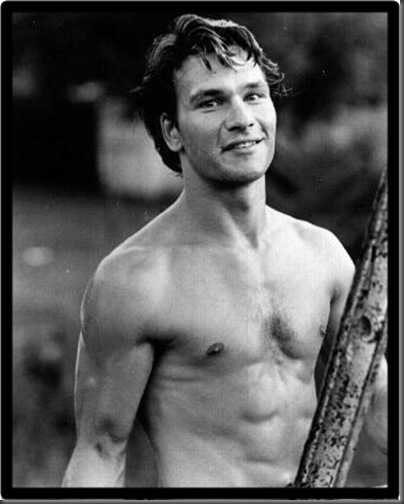 Patrick Swayze so sexy and shirtless
Patrick Swayze, born as Patrick Wayne Swayze in Houston TX, was a professionally trained dancer and began his career on the Broadway stage, at one time performing the role of "Danny Zuko" in the stage production of Grease.  His film debut was as "Ace" in Skatetown U. S. A. Another of Swayze's early movies, The Outsiders, also starred Rob Lowe, Emilio Estevez, Tom Cruise , Matt Dillon and C. Thomas Howell.
Although Patrick Swayze made many fine films during his career his stand out roles became super sexy  "Johnny Castle" in Dirty Dancing and  "Sam Wheat" in the beautiful film Ghost, both winning him Golden Globe nominations.
Patrick Swayze said:  "I've have more lifetimes than any 10 people put together, and it's been an amazing ride."  Thank you, Patrick Swayze, for taking us along on that amazing ride.