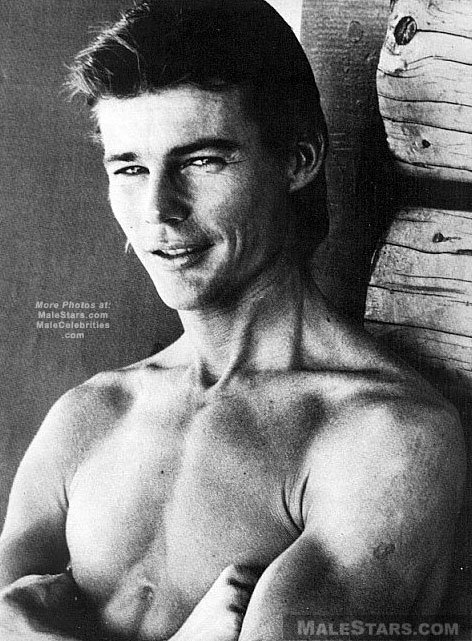 Jan Michael Vincent Handsome, Sexy and Shirtless
Born in Denver, CO,  Jan-Michael Vincent is best known as "Stringfellow Hawke" on the television series Airwolf.  Before landing the leading role in Airwolf, Vincent was seen in recurring guest roles on several TV series like Dragnet, Bonanza, short-lived prime time soap The Survivors which starred Lana Turner and George Hamilton, and miniseries The Winds of War starring Robert Mitchum and Ali MacGraw.
Jan-Michael Vincent's film credits include "Lt. Bubba Wilkes" in The Undefeated starring John Wayne and Rock Hudson, "Jimmy Graham" in Going Home with Robert Mitchum, a starring role in the films White Line Fever, Defiance and The Last Kill.
Jan-Michael Vincent was involved in two critical car accidents.  One resulted in three broken vertebrae in his neck and permanent injury to his vocal cords.