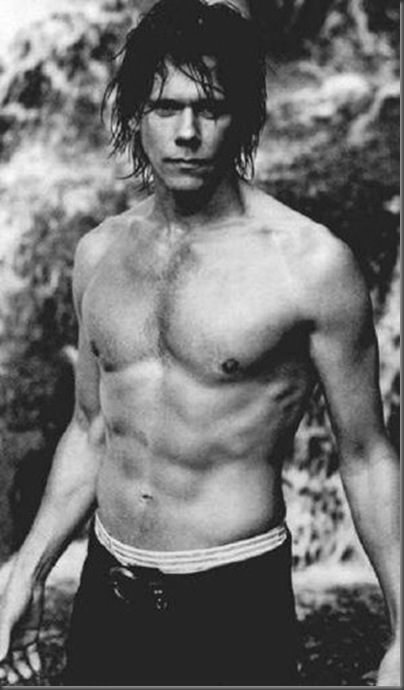 Kevin Bacon as bad guy "Wade" in The River Wild
Born in Philadelphia, PA, Kevin Norwood Bacon made his film debut with a small part in Animal House.  His Broadway debut was in Slab Boys with then-unknowns Sean Penn and Val Kilmer.  His film career took off in a big way when he played "Ren McCormack" in Footloose.  After appearing in a few mediocre films he won rave reviews as gay prostitute "Willie O'Keefe" in JFK.   Bacon won a Golden Globe for his performance as "Wade" in The River Wild co-starring Meryl Streep.  He appeared in many successful films such as Apollo 13,  Sleepers,  Hollow Man, Mystic River, again teaming up with Sean Penn, and Frost/Nixon. More recently, he appeared in the film My One and Only starring Renee Zellweger.
When not busy acting, Kevin Bacon is busy working with brother Michael and their band The Bacon Brothers.  They have released six albums.