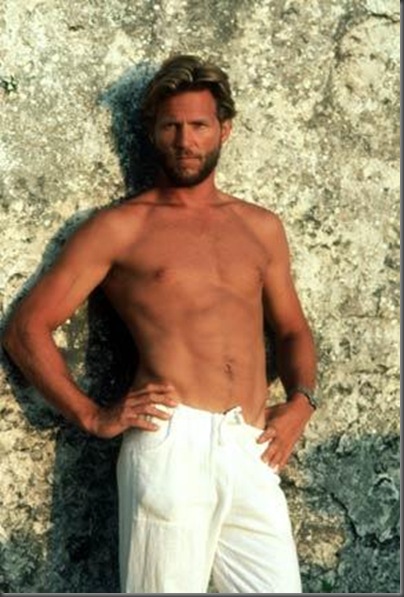 Shirtless Jeff Bridges looking so seductive
Jeffrey Leon Bridges was born in Los Angeles, CA to two talented actors, his father, Lloyd Bridges, and his mother, Dorothy Dean.  Some of his earliest roles were on his father's television series Sea Hunt, along with brother Beau Bridges and on The Lloyd Bridges Show.  His career really took off from there and he went on to make many memorable films.  Among these films were The Last Picture Show, Against All Odds, Starman, The Fabulous Baker Boys, The Fisher King, Fearless, The Big Lebowski, Iron Man, and Seabiscuit.  His latest role, that of "Bad Blake" in Crazy Heart just might win him a long overdue Oscar.
According to Jeff Bridges, "When you start to engage with your creative processes, it shakes up all your impulses, and they all kind of inform one another."  They've also done a great job of informing your audiences of just what a terrific actor you are!