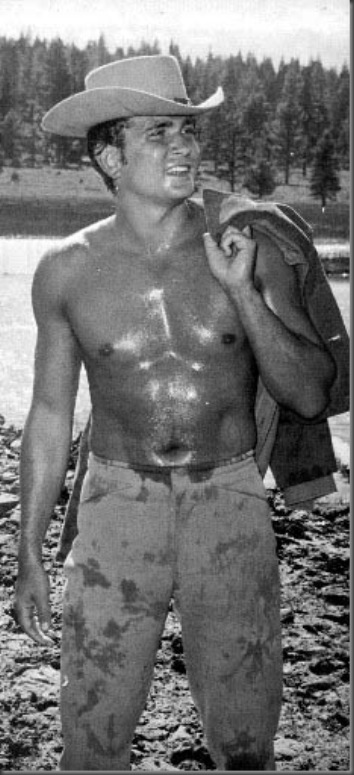 Michael Landon hot, sweaty and shirtless

Michael Landon, born Eugene Maurice Orowitz (you heard me!) in Forest Hill, Queens, was "Joseph 'Little Joe Cartwright"  for 14 seasons of Bonanza.  He went on to play the part of "Charles Ingalls" on Little House on the Prairie for nine seasons and then as "Jonathan Smith" for five seasons of Highway to Heaven.  And let's not forget "Tony Rivers" in I Was A Teenage Werewolf, which was Landon's first major role.
Michael Landon had the reputation of being exactly like the kind, gentle, heroic characters he played.  He once said about himself that he didn't have the big, muscular look that many actors had and that he "was still 125 pounds and the five foot nine I'd always be".  He sure Llooks pretty hunky to me.