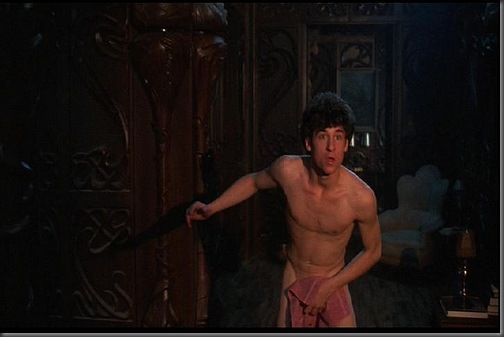 Dr. McDreamy?  Is that you!?
Patrick Galen Dempsey, born in Lewiston, ME,  started as a film actor playing characters who were rather bumbling, but charming, in college comedy films. The road from there to "Dr. Derek Shepherd" on Grey's Anatomy travelled  through a variety of roles including "Meyer Lansky" in Mobsters,  a sci-fi film titled Out Break which starred Dustin Hoffman, as "Fast Eddie" in biker movie Me and Will, horror film Scream 3 as "Mike Kincaid, and several made-for-TV movies.  His first role as a doctor ("Dr. Paul Stewart") occurred in three episodes of  the television crime drama The Practice.  The following year he was cast as "Dr. Derek Shepherd" on Grey's Anatomy and the rest is history.
Patrick Dempsey seemed somewhat displeased when he said:  "Now I'm just known as McDreamy, I've lost all identity as Patrick Dempsey.  I'm now McDreamy."  Honestly, we realize you are really Patrick Dempsey.  It's just fun to fantasize about Dr. McDreamy.