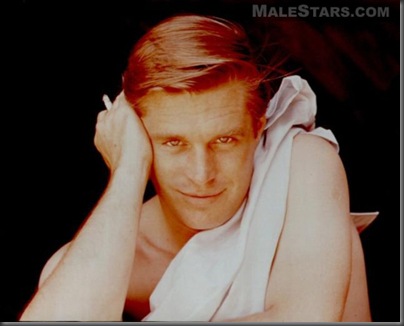 Look into the sexy eyes of George Peppard
George Peppard, Jr. was born in Los Angeles, CA and began acting in Broadway plays.  His film debut was in The Strange One.  Playing "Ralphael 'Rafe" Copley opposite Robert Mitchum in Home From the Hill gained him his first real recognition.  His most memorable film performance was in Breakfast at Tiffany's as "Paul 'Fred' Varjak"  "Holly Golightly's" love interest.   He went from the big screen to television playing the lead character in the series Banacek.  Several years, and disappointing films, later he landed the role of "John 'Hannibal' Smith" in the popular television series The A-Team.  His co-stars were Dwight Schultz as 'Howling Mad' Murdock, Dirk Benedick as "Templeton 'Faceman' Peck, and Mr. T as "B. A. Baracus.  The A-Team ran for five seasons.
George Peppard said of himself, "Mine isn't a string of victories.  It's no golden past.  I'm no George Peppard fan."  Not to worry, Goerge.  There are plenty of people who were fans.