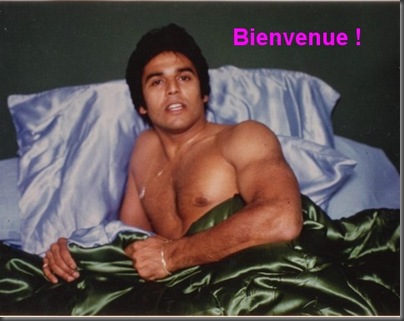 Erik Estrada says "Welcome" to his satin sheets
Henry Enrique 'Erik' Estrada was born in New York City.  His big acting break came when he played "David Wilkerson" in Airport 1975.  From there he made appearances on television series episodes until he was cast as "Officer Francis Llewellyn 'Ponch' Poncherello"  for six seasons of CHiPs.  Estrada's most recent work has been in the Tyler Perry series Meet the Browns.
After completing training, Erik Estrada has become a reserve police officer in Muncie, Indiana.