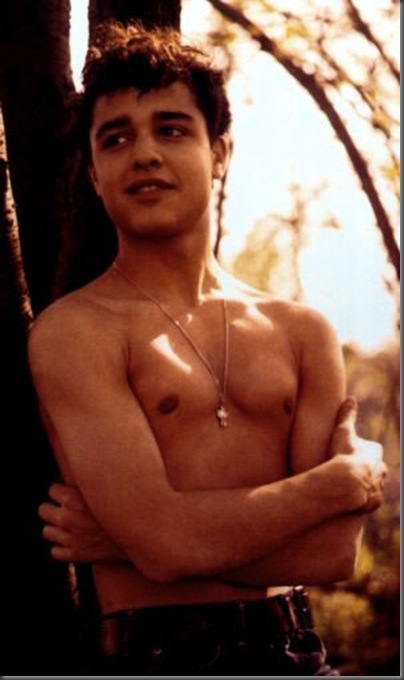 Sal Mineo-Rebel Without a Shirt
Salvatore Mineo, Jr., born in The Bronx, NY, is best known for his role as "Plato" in Rebel Without A Cause which starred James Dean and Natalie Wood.  He appeared again with James Dean in the film Giant.  Other notable films were Crime in the Streets with Sal Mineo in the role of "Angelo 'Baby'  Gioia'",  Somebody Up There Likes Me starring Paul Newman, as famous drummer Gene Krupa in The Gene Krupa Story, and as "Dov Landau" in Exodus, another film starring Paul Newman.
Sadly, Sal Mineo was knifed by a mugger when he was only 37 years old.  The knife hit his heart and he was killed instantly.