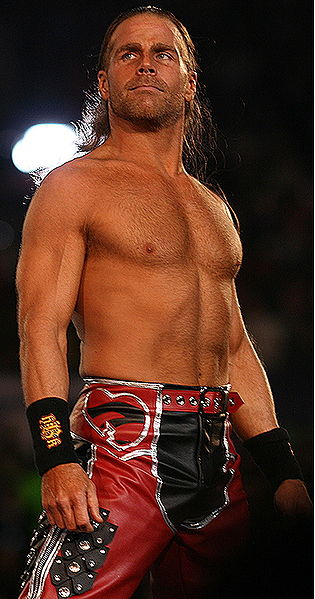 Shawn Michaels was born in Chandler, AZ and is a WWF 3-time champion.  He was the first WWF superstar to enter as the number one position in a Royal Rumble match and to win the match.  Michaels was a headliner in four Wrestlemanias:  in 1995 against Kevin Nash, 1996 against Bret Hart, 1998 against Steve Austin, and, in 2004 against Triple H and Chris Benoit.
After receiving a serious back injury in a match in the 1998 Royal Rumble, Micheals was forced to retire.  He returned to wrestling in 2002 and retired permanently in March of 2010.
Not one to be modest, Shawn Michaels  once said, "I'll go out there and give you a show like you've never seen.  Why?.. Because I can!"   He also stated that he was to wrestling as Elvis was to rock n' roll.