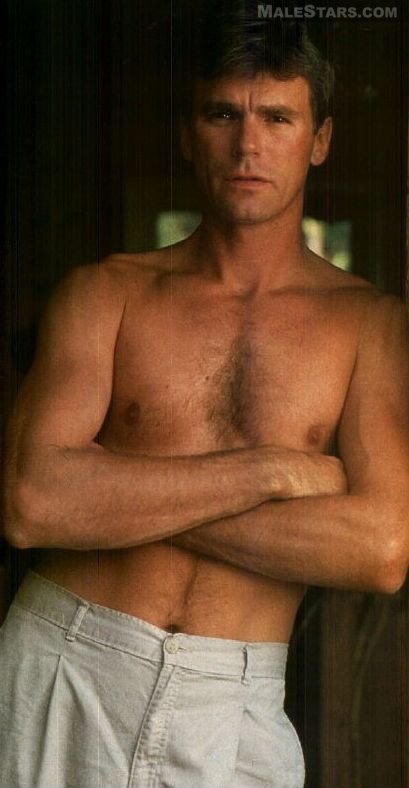 Shirtless Richard Dean Anderson's Penetrating Gaze
Richard Dean Anderson was born in Minneapolis, MN and, as a teenager, his dream was to become a professional hockey player.  His dream ended when, at the age of sixteen, he broke both arms in separate incidents, the second time, so severe, he was in the hospital for three months.
Anderson's first TV appearance was as "Dr. Jeff Webber" on General Hospital.  Although he is best known as "Angus MacGuyver" the very inventive problem solver on the long –running series MacGuyver, Anderson was also a regular on General Hospital, Seven Brides for Seven Brothers, Emerald Point N.A.S., Legend, and Stargate SG-1. He currently appears in the role of "Lieutenant General Jack O'Neill" on SGU Stargate Universe.