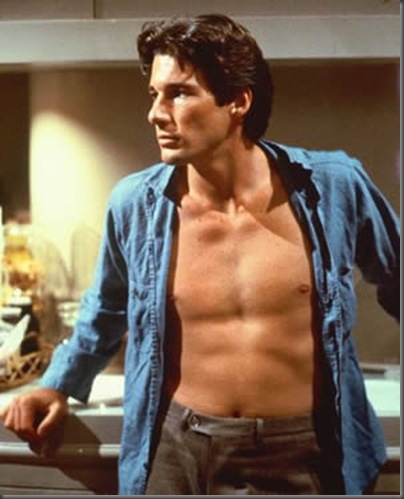 Shirtless Richard Gere is sexy
Richard Gere was born Richard Tiffany (Tiffany?) Gere in Philadelphia, PA.  American Gigolo was the film that really established Gere as a sexy, leading man.  He followed that success with another one as "Zack Mayo" in An Officer and a Gentleman.  Soon after came The Cotton Club, written and directed by Francis Ford Coppola.   There was also Primal Fear, The Jackal, co-starring Bruce Willis, and Chicago where he showed he could dance as well as act.  And who could forget the two great films he made with Julia Roberts; Pretty Woman and Runaway Bride.  Gere will star as Brooklyn cop "Eddie Dugan" in Brooklyn's Finest to be released in March of 2010.
Richard Gere has been quoted as saying:  "I don't want to be a personality."  Too late now.