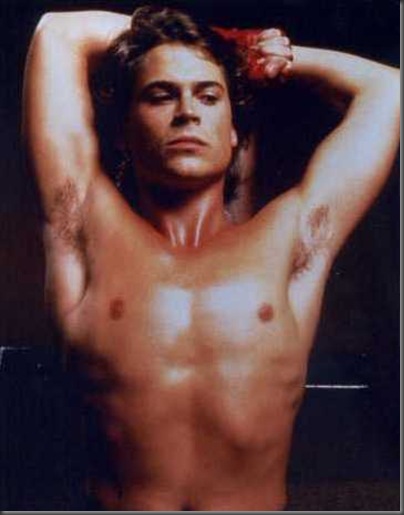 Robe Lowe is gorgeous shirtless
Rob Lowe was born Robert Hepler Lowe in Charlottesville, VA.  He became a member of the famed Brat Pack  after appearing in the "coming-of-age" films The Outsiders and St. Elmo's Fire.  He hit a rough spot in his life and career when a videotape of him having sex with two women was leaked.  He entered a rehab clinic for alcohol and sex addiction and got back on track.
In 1994 Lowe appeared in The Stand, a television mini-series based on the book by author Stephen King.  In 1999 He landed the role of "Sam Seaborn" on the award winning White House drama The West Wing.  Rob Lowe currently plays the character "Senator Robert McCallister on another award winning drama, Brothers & Sisters.