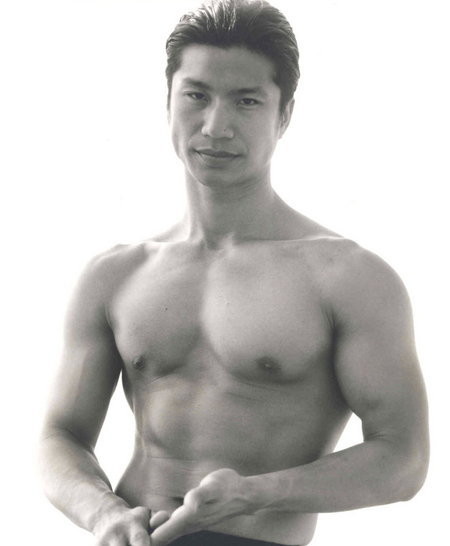 How great looking is Dustin Nguyen shirtless?!
Nguyen Xuan Tri , born in Saigon, South Vietnam is an actor, director, writer and martial artist.  Nguyen's father was an actor and his mother an actress and dancer in South Vietnam.  The family left Vietnam the day Saigon fell to the Communist Viet Cong.
Nguyen's acting debut was in a guest starring role as Suki on General Hospital.  He continued to receive roles in series episodes including a special two-hour Magnum, P.I.  He may be best known as "Officer Harry Truman Ioki" on 21 Jump Street which also starred Johnny Depp.  He also appeared in three seasons of V.I.P. as "Johnny Loh" as well as several films such as Heaven and Earth, Virtuosity, starring Denzel Washington, the comedy Hundred Percent, and Little Fish starring Cate Blanchett.
In 2001, Dustin Nguyen's wife was in a car accident which left her a quadriplegic.  He and wife, Angela, are active in The Christopher and Dana Reeve Paralysis Resource Center.