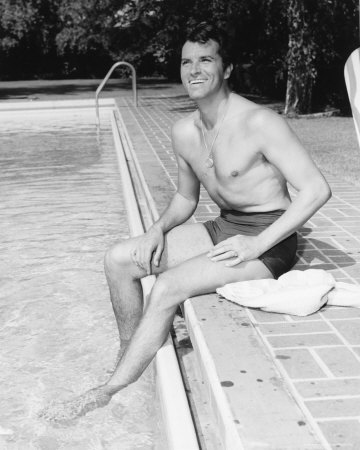 Handsome Argentine actor Fernando Lamas, father or Lorenzo Lamas, appeared in dozens of US films, most often in the role of  "Latin lover".  He was able to play those roles easily as, in real life, he was the archetypical playboy.
Although primarily a screen actor, Lamas made appearances on many television shows including Run For Your Life, It Takes a Thief, Mission Impossible, Rod Serling's Night Gallery, and The Love Boat.
In addition to acting, Fernando Lamas directed, wrote, and produced many series episodes.