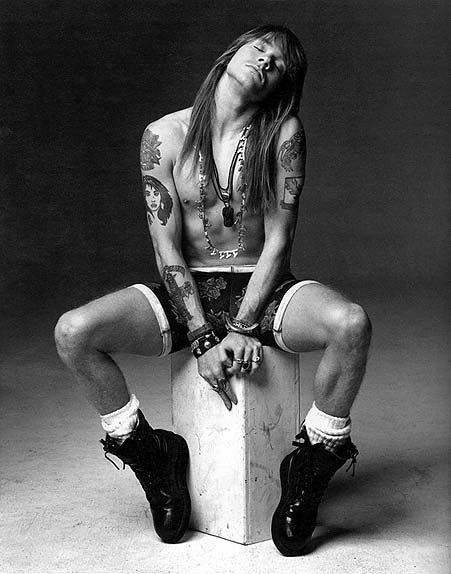 How sexy is Axl Rose with his great tats and long silky hair?
Born in Lafayette, IN, William Bruce Rose, Jr became known to fans as Axl Rose, lead volcalist of the hard rock band Guns N' Roses.  In the early 1980s Rose performed with a variety of local Los Angeles bands including Rapidfire, Rose, L. A. Guns, whose founder was Tracii Guns, and Hollywood Rose, founded by Axl Rose.  Eventually Tracii Guns and Axl Rose formed the band Guns N' Roses in 1985.  The band has released six studio albums, three EPs and one live album with sales of more than 100 million.  They have won 4 American Music Awards, 4 MTV Video Music Awards and 2 World Music Awards.
Axl Rose is well-known personally calling out disruptive fans and instructing security guards while on stage.  There have been many cases when he has stopped the concert out of concern for the safety of the band and members of the audience.